AAUW Alameda Branch and Friends of the Alameda Free Library present
Alameda Authors Series III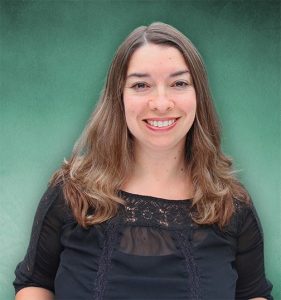 Rebecca Gomez Farrell
on her book
Wings Unseen
 
February 25, 2019, 6:00 p.m.
in the Stafford Room
Alameda Free Library
1550 Oak Street
Alameda 94501
Reservations requested:
https://rebeccagomezfarrell-aauw2019.eventbrite.com
For more information, please contact AAUW Alameda at alameda-ca@aauw.net or see our Web site at http://alameda-ca.aauw.net/
Event telephone: 510.463.4966 Kevis Brownson (leave message)
Details:
For the third year, AAUW Alameda presents a spring series of talks featuring authors who live and write in Alameda and nearby, now co-sponsored by the Friends of the Alameda Free Library. Our February author Rebecca Gomez Farrell will discuss her novel Wings Unseen and her current writing projects.
About the book: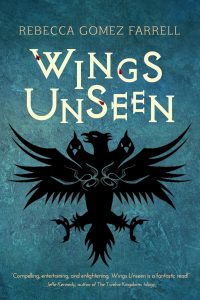 The Meduan and Lanserim ways of life are as compatible as oil and water. But when a menacing threat descends upon both countries, devouring all living things in its wake and leaving only husks of skin behind, Lansera's young Prince Janto and his fiancée, Serra, must learn to work together with the bedeviling Vesperi, an unpredictable Meduan who may possess the only weapon that can save them—the Silver Flame.
About the author:
Rebecca Gomez Farrell writes all the speculative fiction genres she can conjure up. Her first fantasy novel, Wings Unseen, debuted in August 2017 from Meerkat Press. You can find her short stories in over 20 anthologies, magazines, and websites including Dark Luminous Wings, Beneath Ceaseless Skies, and Fright into Flight. Becca co-leads the 400-member strong East Bay Science Fiction and Fantasy Writers Meetup group and organizes a chapter of the national Women Who Submit writing organization, which encourages female writers to send their work out for publication. She also co-moderates Facebook resource groups for female-identifying writers and is a regular participant in the Bay Area literary reading scene. Becca's food, drink, and travel blog, theGourmez.com has garnered multiple accolades and influences every tasty bite of her fictional worldbuilding. Fiction Website: RebeccaGomezFarrell.com. Social Media: @theGourmez.
For more information, please contact AAUW Alameda at alameda-ca@aauw.net or see our Web site at http://alameda-ca.aauw.net/
Event telephone: 510.463.4966 Kevis Brownson (leave message)