Celebrating active support of Education and Equity for Women and Girls in Alameda since1962.
---
AAUW Mega Yard Sale 
A "Big Shout Out" to all the many AAUW members who helped with the planning, donating, sorting, pricing, staffing and shopping at this premier event. Special "kudos" to Barbara Krummel and her family for hosting the yard sale and so much more. Here is a list of additional valiant helpers: Penny Washbourn, Cindy Silva, Mary Oppedahl, Marilyn Sharron, Carolyn Queener, Karen Kenney, Mark Hamilton, Virginia Darrow, Shubba Fanse, Beth Sibley, Elizabeth McGaffey, Mary Ann Rose, Jennifer Williams, Patti Heimburger, Ellen Chesnut, and Helen Harris.
Our profit was $2,100 for the Peralta Colleges Foundation and $200 for the Education Fund. We had donations from Peets Coffee and Tea at 1901 Webster St. and Starbucks at South Shore, sandwiches from Blue Dot Café at 1910 Encinal Av. and madeleines from Donsuemore Madeleines at 2080 N Loop Rd. Please stop by and show them you appreciate their support for AAUW.
Paula Biwer, Event Coordinator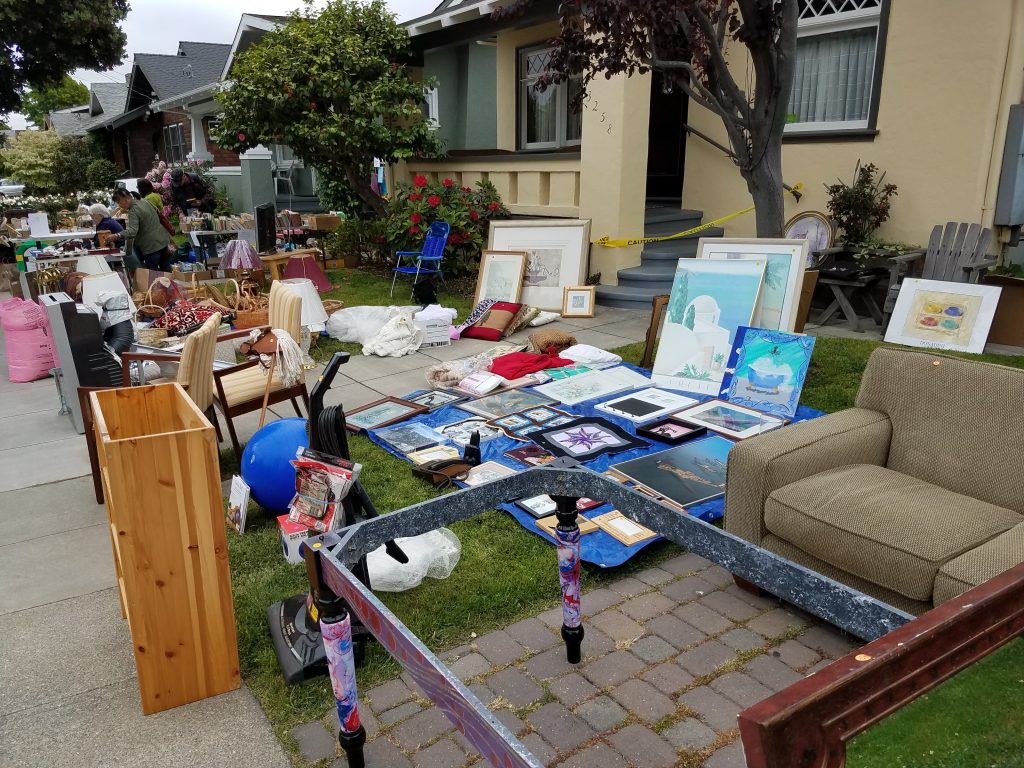 ---
SAVE THE DATES
July 14th 9:30am – 1:30pm – Board Retreat, location to be announced.
September 8th 11:30am – Tech Trek Lunch at Girls Inc.