Celebrating active support of Education and Equity for Women and Girls in Alameda since 1962.
---
October Newsletter Lunch program
Saturday October 13, 2018
11:30 Social, 12:00 noon Lunch
Elks Lodge Card Room
2255 Santa Clara Ave, Alameda
   Come hear Kathleen Mertz of the Alameda Housing Authority address
The Housing Affordability Horizon: What's New?
Kathleen Mertz is the Interim Director of Housing and Community Development. She joined the Housing Authority of the City of Alameda in 2017 in the role of Asset Manager and was promoted to Interim Director in 2018. She comes to public service after 10 years of working nationally as a housing developer at Christian Church Homes, an Oakland based non-profit affordable senior housing provider. Kathleen has extensive experience in affordable housing finance, including HUD and Low-Income Housing Tax Credit funding programs, along with a passion for community development, advocacy, and social equity. She has a Master's Degree in Historic Preservation, along with a Professional Certificate in Not-for-Profit Management.
Lunch Buffet includes:
 Salad: Spinach and mixed greens
Entrees: Hawaiian Chicken  and Chille Rellenos
Sides: Garden wild rice and au gratin potatoes
Vegetable: Green beans and mushrooms
Dessert: Tiramisu
Coffee and tea, rolls and butter.
Cost is $27 – make check payable to AAUW Alameda Branch and mail to Penny Washbourn , 501 Lagunaria Lane, Alameda CA 94502.  pwashbou@hotmail.com 510-748-7455. For receipt by Saturday October 6.
---
     Our first meeting of the 2018-2019 season is coming up on October 7.
     We are a lively group of movie lovers who visit the Alameda Theatre on the first Sunday of every month, October through June, to see a current movie at an afternoon matinee (reduced ticket price). Spouses are welcome to attend. Afterwards, we walk over to Tucker's for refreshments and conversation.
How it works: please send an email to kevis.brownson at gmail.com to join the group, and then you will get an email to vote on the movie on the Friday before the event. On Saturday, you receive an email letting you know what movie we will see on Sunday. We post the event on Facebook and the Alameda Branch Web site as well.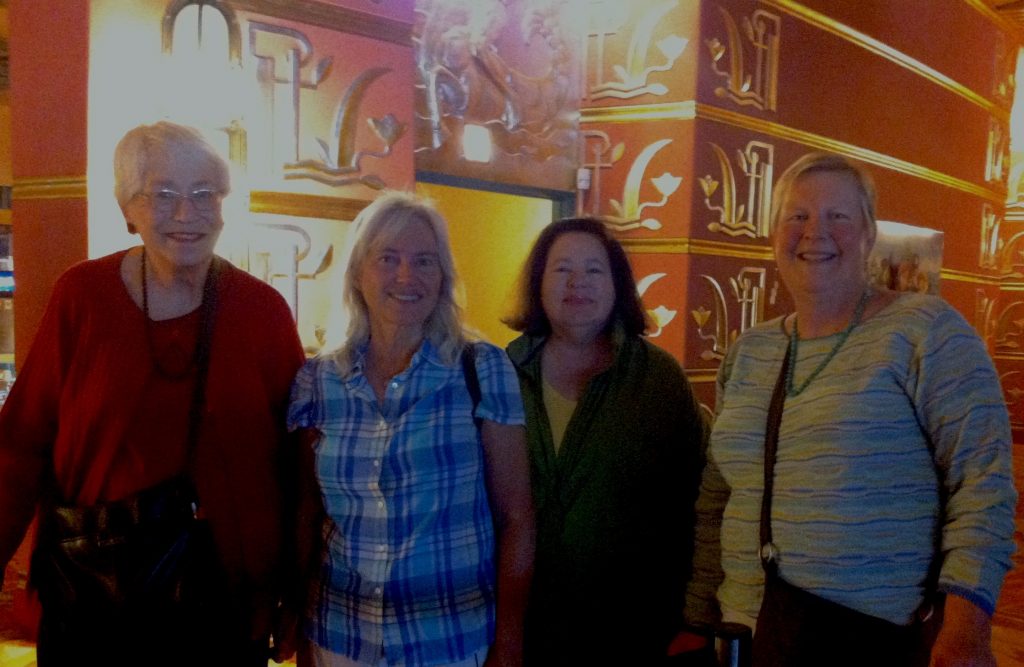 ---
AAUW Mega Yard Sale 
A "Big Shout Out" to all the many AAUW members who helped with the planning, donating, sorting, pricing, staffing and shopping at this premier event. Special "kudos" to Barbara Krummel and her family for hosting the yard sale and so much more. Here is a list of additional valiant helpers: Penny Washbourn, Cindy Silva, Mary Oppedahl, Marilyn Sharron, Carolyn Queener, Karen Kenney, Mark Hamilton, Virginia Darrow, Shubba Fanse, Beth Sibley, Elizabeth McGaffey, Mary Ann Rose, Jennifer Williams, Patti Heimburger, Ellen Chesnut, and Helen Harris.
Our profit was $2,100 for the Peralta Colleges Foundation and $200 for the Education Fund. We had donations from Peets Coffee and Tea at 1901 Webster St. and Starbucks at South Shore, sandwiches from Blue Dot Café at 1910 Encinal Av. and madeleines from Donsuemore Madeleines at 2080 N Loop Rd. Please stop by and show them you appreciate their support for AAUW.
Paula Biwer, Event Coordinator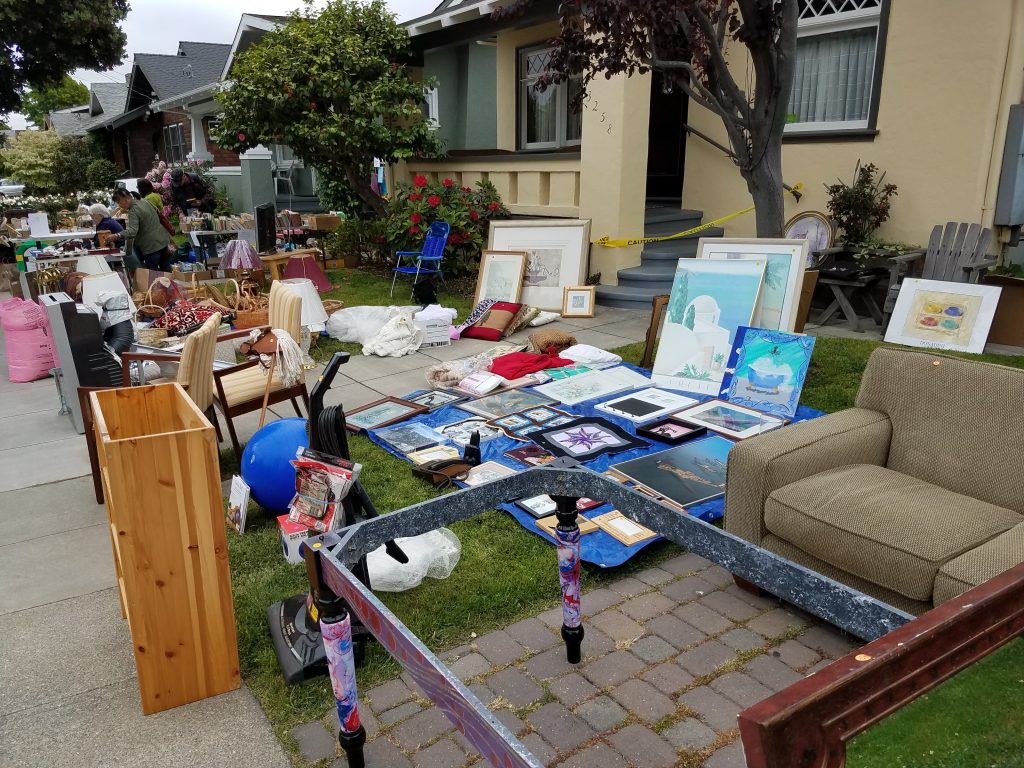 ---
SAVE THE DATES
November 10 Legal Advocacy Fund Luncheon Topic "Let's get real, we are aging: protecting ourselves and our loved ones from Elder Abuse" by Srinoi Rousseau JD