2018 College of Alameda scholarship recipients 
Charleen Roxas: Moved from the Philippines two years ago with her mother, step-father and younger sister. She was working at the Learning Resources Center at the college. Charleen's major is Business.
Hang: Immigrated four years ago from Vietnam with her parents who did not know English. Hang is a single parent with a major in Computer Science.
---
2015 College of Alameda scholarship fundraiser
---
Background on our relationship with the College of Alameda
Recently the American Association of University Women – Alameda Branch started a new $1,000 annual scholarship for an Alameda woman attending the College of Alameda and planning to go on to a four year college https://alameda-ca.aauw.net/college-of-alameda-scholarship/.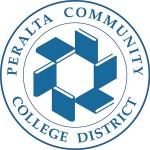 Peralta College Foundation – College of Alameda
We thank Charlene (Char) Perlas, Dean of Workforce Development & Applied Science at College of Alameda for all the work she has done for our branch. Jeffrey (Jeff) Heyman, Executive Director, Public Information, Communications & Media at Peralta Community College District gave us a good introduction to the Peralta College system. Jeff is also the columnist for the monthly "College Notes" in the Alameda Journal.
---
Please visit the College of Alameda's website: http://alameda.peralta.edu/.
---