Saturday, February 8 Luncheon — 11:30 am
Alameda Hospital, Conference Room A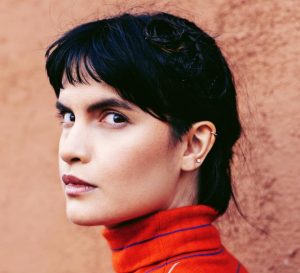 AAUW Career Development Grant Recipient Briana Lizarraga to speak at
Alameda Branch Luncheon, February 8th.
Curry Up Now will be catering our February 8th luncheon at the Alameda
Hospital, Conference Room A (Second Floor). The cost is $25 per person and
includes turmeric rice, kulcha naan, seasonal salad, pico kachumber, tamarind
chutney, cilantro chutney, aloo gobi, daal lentils, chicken masala and choice of
mango lassi or hot chai tea. Please send a check made out to AAUW Alameda
Branch to Paula Biwer at 1804 2nd St, Alameda, CA 94501-1830 by Saturday,
February 1. We always encourage carpooling and suggest all who are planning
to attend call another member and invite her or him to attend.